TARPON

Tarpon are the biggest species of inshore/coastal gamefish found in our area.  It's hard to describe the Tarpon experience.  I tell anglers who are interested to just give a try and find out the hard way!  Tarpon have many ways to impress anglers who target them.  Tarpon range in size from the 20 to 30 pound juniors found in the backwater to the 60 to 150 plus pound adults cruising our beaches.  Each season a few anglers end up picking a fight with a true MONSTER which can top the 200 pound mark.  If this happens to be your fish on our typical 25 pound tackle you will, I promise, never forget the experience!  The technique most used in our area in sight   fishing   the   rolling  schools  found  from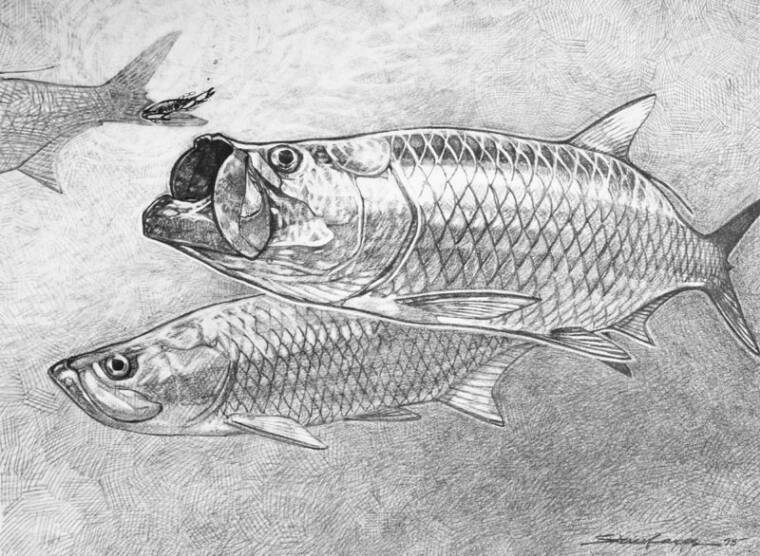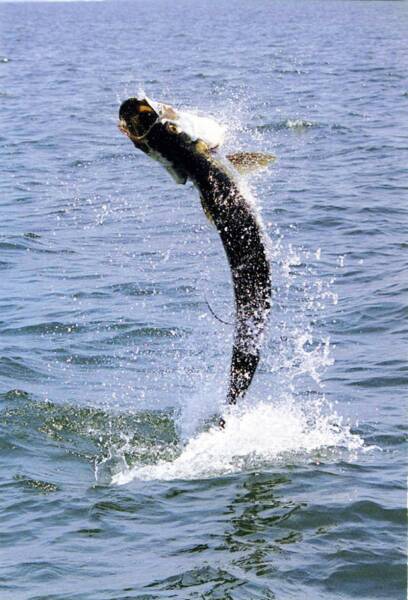 Tampa Bay to Boca Grande using live Blue Crabs, large Scaled Sardines, and assorted fly patterns.  I can't think of a more knee-shaking, heart pounding adrenaline rush than the silent approach to a laid up school of finning tarpon on a slick calm morning before the sun breaks the horizon.  The beach Tarpon season occurs in the Summer months of May, June, and into July.   Tarpon trips are usually six hours, in some cases, as long as you can take the punishment!  The calendar books up early for this season so plan ahead to save your date!

ALL ARTWORK WAS CREATED AND COPYRIGHTED BY CAPTAIN STACY

BOOK YOUR TARPON TRIP EARLY WHILE DATES ARE STILL AVAILABLE!

     (941) 809-6551